What is DOD 8140.03 and why is it important?
Department of Defense (DoD) 8140.03 is an important document that outlines the DCWF (DoD Cyber Workforce Framework) which dictates the skills and training needed for different positions within the federal government. It is designed to ensure that all information systems are operated and managed in a secure manner by individuals with certified training and skillsets appropriate to their roles. The importance of this document lies in its ability to protect our nation's critical infrastructure from malicious cyber-attacks or other threats, in combination with DoD 8140.01 and DoD 8140.02. This article will provide an overview of DoD 8140.03, including what it entails and why it is so important for protecting our information systems from potential harm.
DoD 8140.03 applies to all organizational entities within the DoD, including the OSD, military departments, and all DoD personnel assigned to positions requiring cyberspace work. It defines the minimum requirements to serve in federal positions coded for specific cyberspace work roles. It further defines the role and responsibilities of the DoD CIO, who is ultimately in charge of overseeing work role qualification and development, the Principal Cyber Advisor, who collaborates with other DoD heads to develop an integrated picture of the DoD cyberspace workforce, and defines the responsibilities of other DoD personnel in qualifying, supporting, and developing the DoD cyberspace workforce.
Section 3 of DoD 8140.03 is perhaps the most pertinent to current cybersecurity professionals and organizations, as it discusses and defines the cyberspace workforce structure. While this standard is based on the NICE framework, it is fully comprehensive and covers the full spectrum of cyberspace work. Over a dozen new work roles have been added. Each work role includes a qualification matrix which identifies options for work role qualification as well as approved alternatives in training, certification, and experience. This allows for greater flexibility in implementing and managing the workforce. In addition, section 3 provides a set of guidelines for evaluating an individual's proficiency level, from basic to advanced. Here is a sample work role matrix: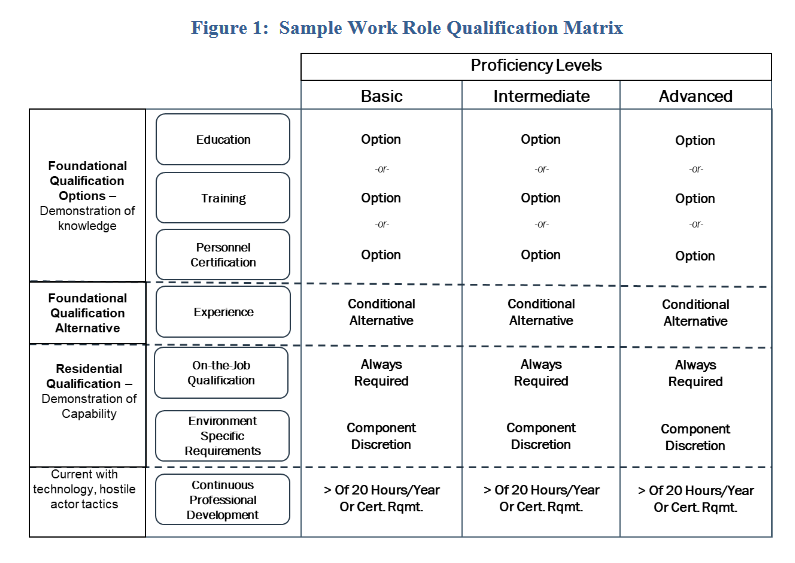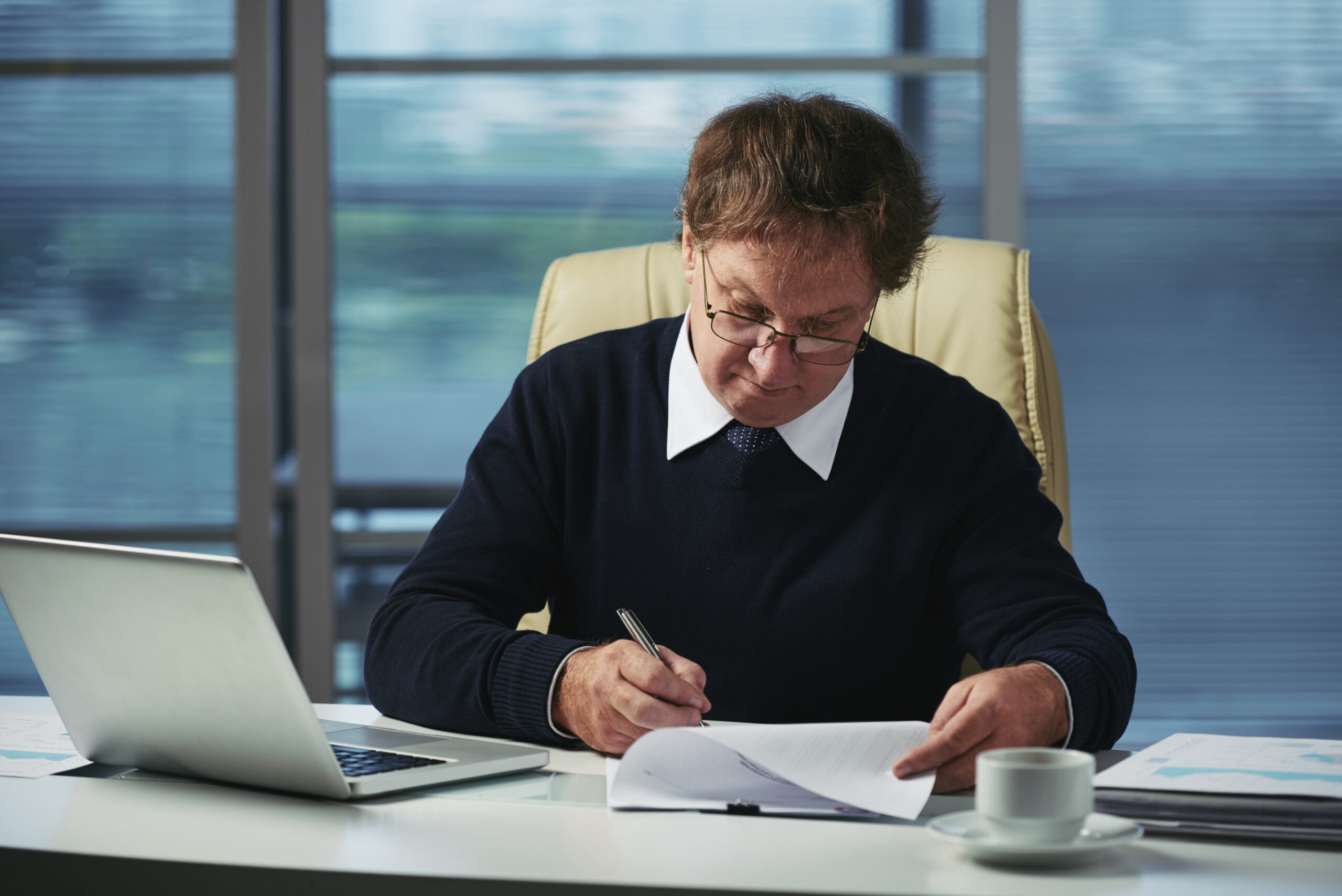 There are a number of benefits to having a certified workforce that meets the requirements stated in DoD 8140.03. This document ensures that federal personnel have the necessary level of standardized training and certification to protect information systems from potential harm. It also helps ensure that personnel are familiar with current security protocols and best practices, allowing them to respond quickly and effectively to threats. Finally, having a certified workforce helps to increase confidence in our nation's critical infrastructure and its ability to withstand cyber-attacks or other potential disasters. All of these benefits help ensure that our nation is better protected from the dangers posed by malicious actors.
Aries Security is pleased to announce that our product, Capture The Packet, includes training exercises and assessment capabilities in line with the 8140 standard. Working with our pre-existing integration with the NICE framework, we have added challenges to meet the new comprehensive standards for qualifying the cyber workforce and our framework is now fully mapped to the DCWF. Reach out today to learn what we can do for you.

Contact Us Today, Defend Better Tomorrow.
Aries Security wants to help you prepare for tomorrows cyber threats. Our experienced and knowledgable staff is here to guide you through the process of setting up your event, building your content or installing your range. Contact us today.