The Best in User Metrics
The effectiveness of an individual in cyber security depends largely on their current cyber physical condition. If they have been doing the "cyber" equivalent of running 3 miles, doing jumping jacks, burpees, and push-ups, then they are ready for the next big attack against your organization.
If you have a defender that took a class 9 months ago and must recall all that information right now during an attack, it is highly unlikely that they will be able to effectively defend in a timely manner. However, if you have a defender that practices on a regular basis, they will be ready! Our Cyber PT cards are industry leading reports showing the progression of an individuals skills on our system over time to ensure your staff is ready.
Individual and Team Assessment
CTP has been used for over a decade for individuals as well as teams for training and assessments. Both commercial and federal entities use the solution to assess individual team members and consultants prior to allowing them to put their hands on a keyboard to ensure they are ready defend the organization.
In the military, CTP is used to train on key skills and assess existing troops skills to ensure mission readiness. In the education sector, CTP has been used to deliver CPE's and training to users across every major cyber industry at work today.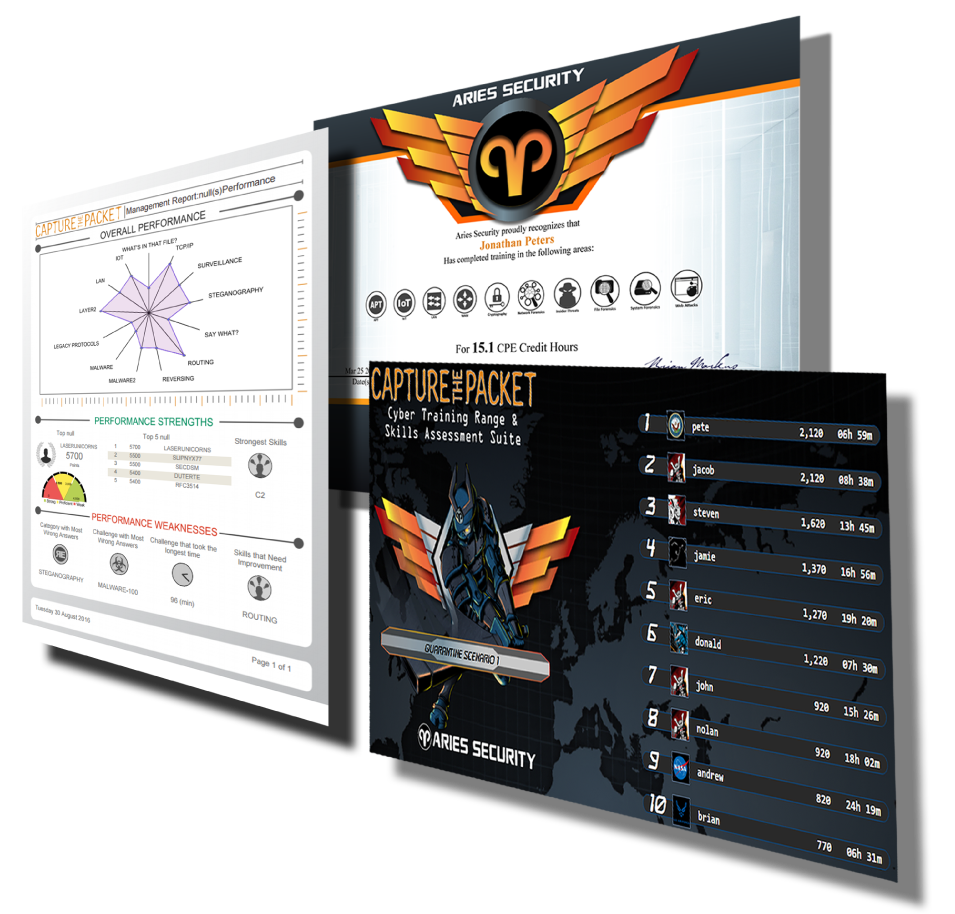 Capture The Packet has been proven across the military as well as government agencies in multiple countries. Customer feedback shows we bring staff up to speed in a fraction of the time in advanced skills, as well as training in totally new concepts. Investing in CTP for your teams pays off quickly in a gamified environment that focuses on real world solutions on a live network.
Analyze
Make deep observations into your users' strengths and weaknesses across multiple disciplines, with analytics based off answer times, hints, and more with our advanced reporting. 
Compare
Look into your users by department, division, location and more to identify which groups are keeping training up, and where your organizational strengths are.
Advance
Take all this information to drive education in your targeted problem areas, using our gamified training system.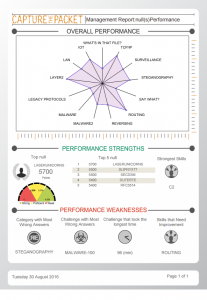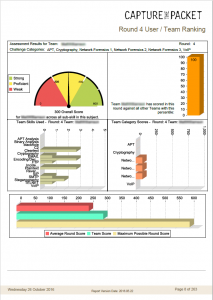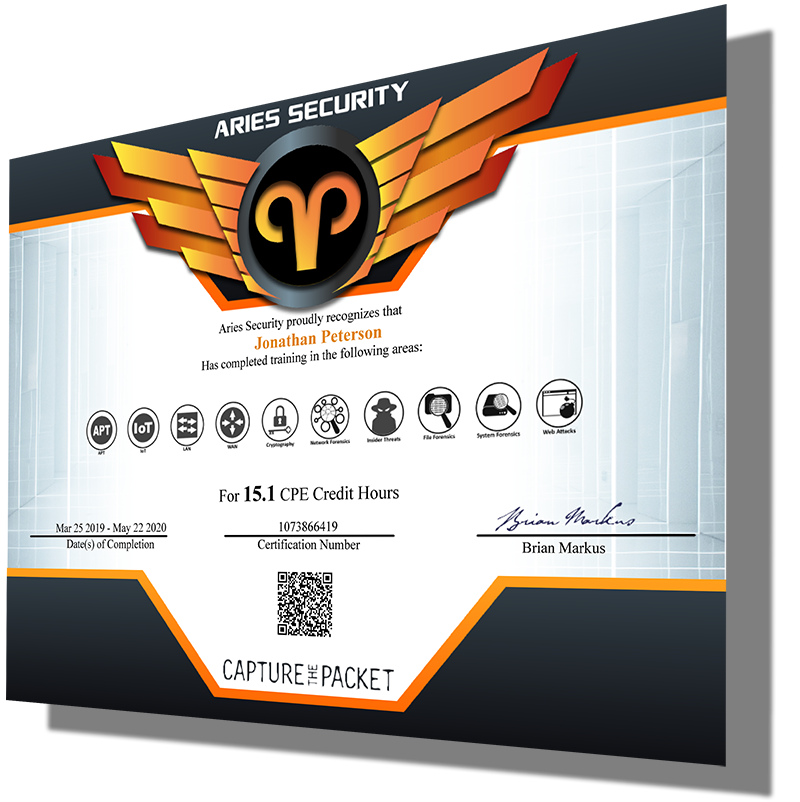 Full Circle Training
We have your back through the whole process. Now that you have assessed and analyzed with our system, you can put it to work again to get your team in fighting shape.
Our analytics gives you the power to track training and advancement within our system. This gives you the edge in being able to award CPE's to your staff in house, applicable to:
CISSP, Security+, GSEC, CEH, CISM, CISA and more!
That's the power of Cyber PT, a full service solution that gives you all the tools to keep your teams fighting fit, anytime, anywhere.
Contact Us Today, Defend Better Tomorrow.
Aries Security wants to help you prepare for tomorrows cyber threats. Our experienced and knowledgable staff is here to guide you through the process of setting up your event, building your content or installing your range. Contact us today.