Global Training Done Right
One of the most convenient solutions for companies and organizations around the globe.  We provide a Virtual Desktop for each individual to log into and play from through partner hosted cloud platforms like Amazon AWS, or custom solutions where needed. Our solutions help you remove the costs and head aches of managing the virtual desktops down to virtually nothing. These are offered in two different modes to based on your needs: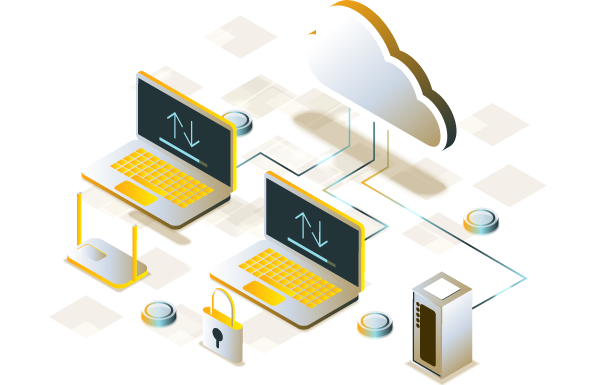 Dedicated Desktops
Each user has their own dedicated desktop.  This gives them persistence on the system. They set it up however they would like and are the administrator of the system.
Pooled Desktops
The user will be assigned a system from a pool of available virtual desktops that are always "fresh".  While users can add/remove any software they wish from the virtual desktop while using it, every time they log in, they will receive a clean instance of the OS.
Customer Satisfaction Rate
Average Yearly Content Updates
Average Yearly Software Updates
Government Clients Using Cloud Solutions

62%

62%

Military Clients Using Cloud Solutions

34%

34%

Commercial Clients Using Cloud Solutions

86%

86%
The Perfect Solution for global leaders 
Our virtual desktop environment is highly customizable.  By default our customers receive a Kali Linux desktop, though we can build out many other virtual desktop templates. For example, with Cyber Patriot we provided Windows desktops for the students to utilize.  With some of our government and commercial customers we have provided different variants of Linux as well as different versions of Windows.   We can also add servers into the environment running key software that your organization would use by day.  For example a shared Elastic Search, graylog or Splunk server. Some other advantages to our cloud range include:
Fully Customizable
Add any tool you need to the environment.  Whether it is a tool on the desktop or a commercial tool needed for practice (with a customer provided license) we can make it happen.
Total Control
Use your company's Virtual Desktop Image!  We also can take a virtual desktop image that you use within your company and host that for your users.  This allows your team to use the desktop and tools they are familiar with using by day on the exercises.
Always Available
You can connect to our training and assessment platform with the same standard internet connection you are using for work, from anywhere on the globe.
Contact Us Today, Defend Better Tomorrow.
Aries Security wants to help you prepare for tomorrows cyber threats. Our experienced and knowledgable staff is here to guide you through the process of setting up your event, building your content or installing your range. Contact us today.