Let Us Take the Stress Out of Your Next CTF Event
Are you looking to host a Capture The Flag event but don't know where to start? Look no further! Our team of experienced professionals can take the hassle out of planning and executing your physical or virtual CTF event. We will handle everything from providing the platform to managing the scoreboard, so all you have to worry about is enjoying the event. Contact us today and let us help make your next CTF event a success!
Benefits of Hiring Professionals to Run Your CTF Event
By hiring our team to run your CTF event, you can be sure that your event will be successful. Our world-class platform, Capture The Packet, makes it easy to run CTFs of any size and complexity, from beginner-level challenges to highly difficult scenarios. Aries Security has been running CTFs for years and we have the expertise to create an enjoyable, educational event for your guests. We understand that running a successful CTF event can be difficult, time consuming and daunting, so let us take care of it for you!
Physical or Virtual
We have the expertise to run your CTF event either in person or virtually. Our team of professionals is well-versed in both physical and virtual events, and can create a unique experience tailored to the needs of your guests.
If you're looking for a creative way to host a CTF, why not consider utilizing our advanced custom Discord server setup? We have skilled professionals ready to help walk you through all the steps necessary in order to run a successful and enjoyable virtual event with turn-key ease.
Our team is experienced with custom configurations and the most up-to-date protocols that ensure the best possible experience over an online platform like Discord. With us, you'll be sure to host an excellent CTF event either in person or virtually over Discord.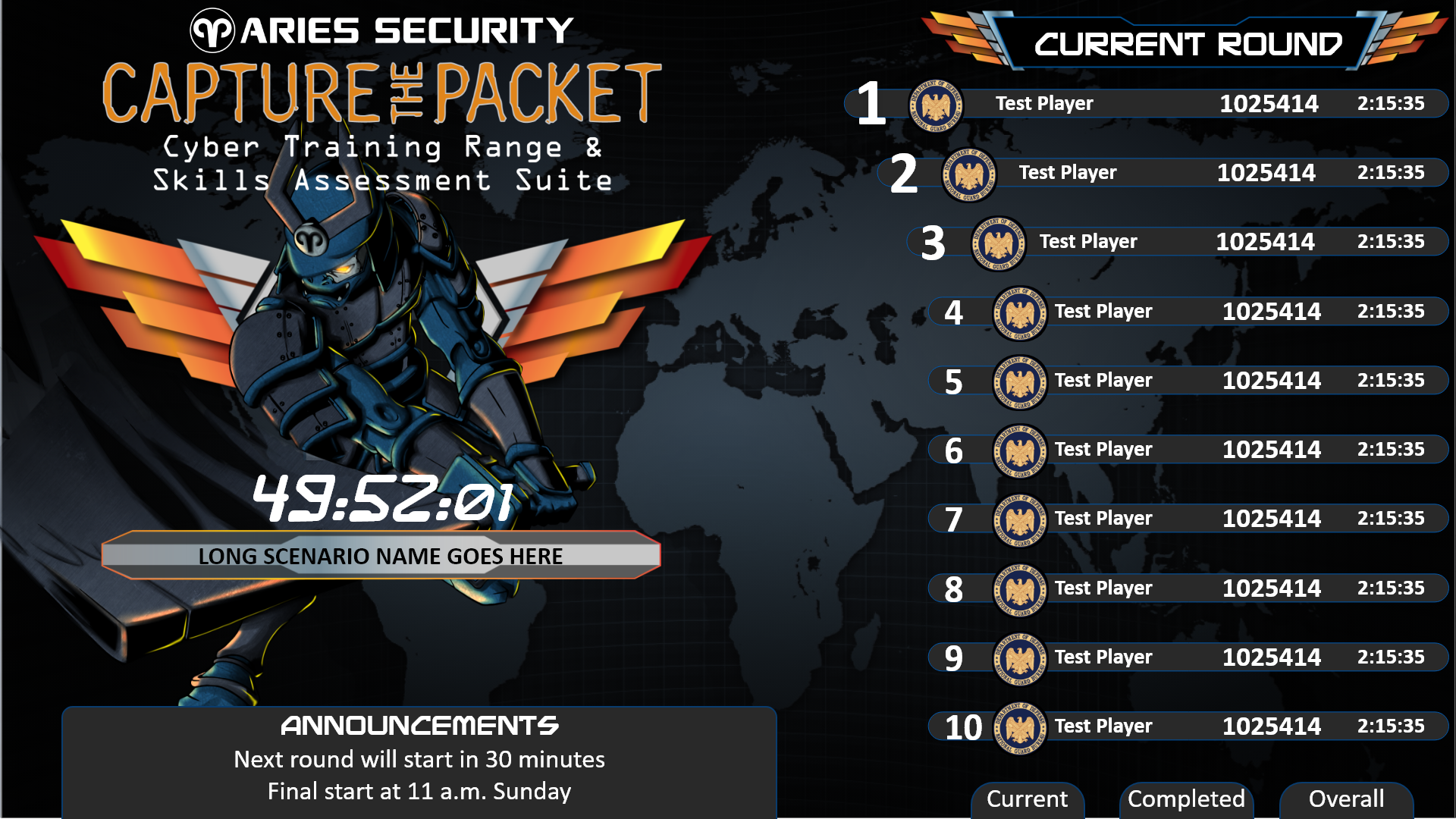 Custom Challenges and Scoreboard Management
Our professionals will handle everything from creating custom challenges to managing the scoreboard. Whether you are looking for a physical or virtual CTF event, we can customize the challenges to fit your needs. We can manage the entire event from start to finish and ensure that all your guests have an enjoyable experience.
Post-Event Analysis for Improvement
After the event is over, our team can provide comprehensive post-event analysis so that you can improve the event each time. This analysis can help you identify areas for improvement and ensure that your next CTF event is even more successful than the last!
Contact Us Today and Let Us Help Make Your Next CTF Event a Success!
Don't let the hassle of planning and executing a successful Capture The Flag event hold you back! Contact us today and let us take the stress out of your next CTF event. Whether you're looking at an in-person or a virtual event, let us help make your next CTF a success!

Contact Us Today, Defend Better Tomorrow.
Aries Security wants to help you prepare for tomorrow's cyber threats. Our experienced and knowledgeable staff is here to guide you through the process of setting up your event, building your content or installing your range. Contact us today.