Hardwired Competition at DEF CON: Building a Network Cable Against the Clock
DEF CON, the famous annual hacking conference held in Las Vegas, is known for its intense competitions and challenges that test the skills of the best hackers in the world. One such competition is the Hardwired competition held at the Packet Hacking Village, sponsored by Aries Security. In this contest, teams battle it out to build a working network cable as fast as they can.
The Hardwired competition at DEF CON is an exciting challenge that tests the technical skills and speed of its participants. In this timed event, teams are given raw materials to create a network cable from scratch, including cutting and stripping the wires and crimping them into the RJ45 connectors. The cable must also pass testing to ensure it is working correctly.
This was the second year for Hardwired, and competition was intense. Congratulations to all participants, and especially the top 3 teams: BP swept third place with a time of 83.7 seconds, Musclelink came in second at 78.82 seconds, and B2B managed to edge out the competition with a winning cable construction time of 77.93 seconds.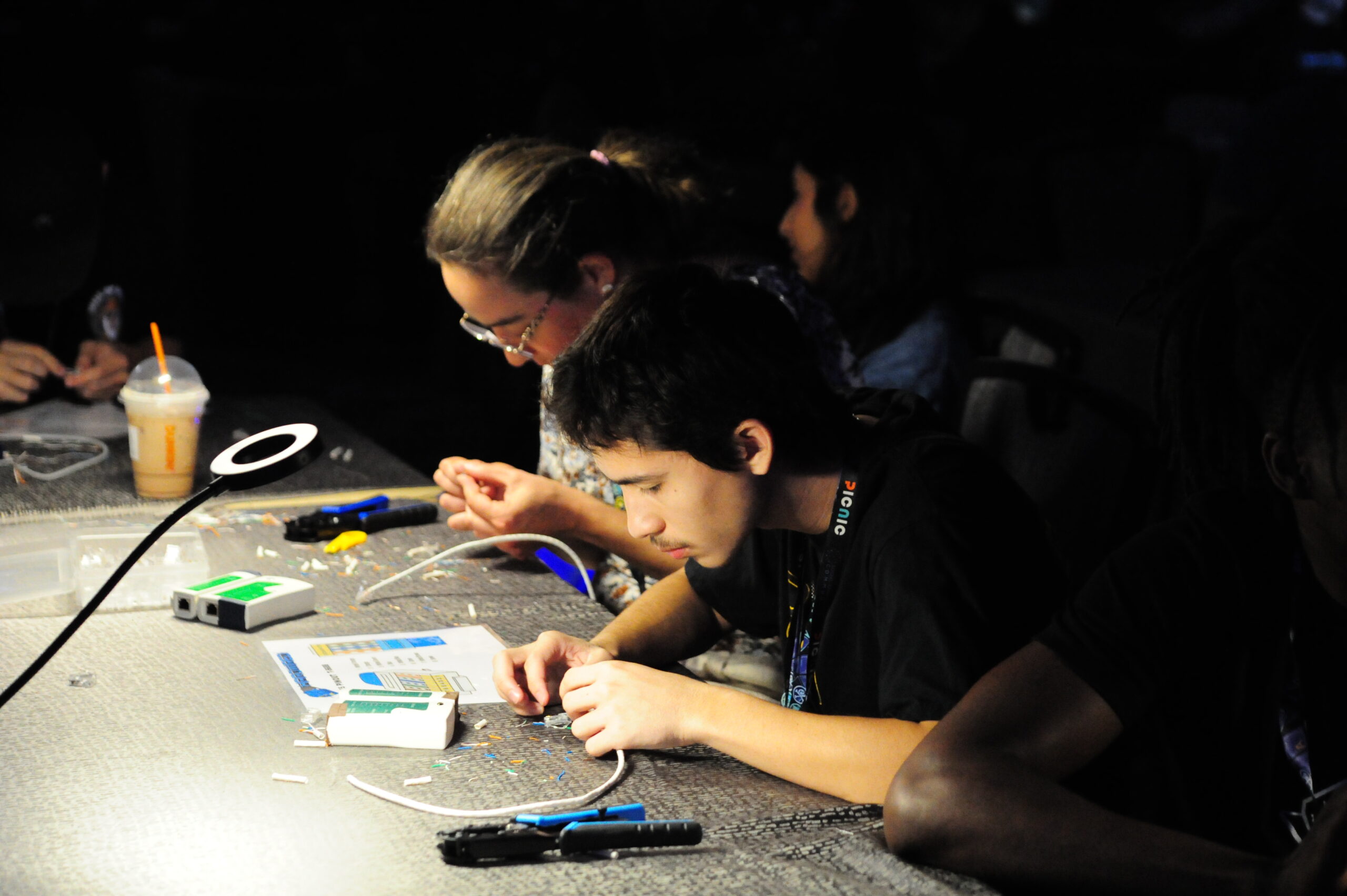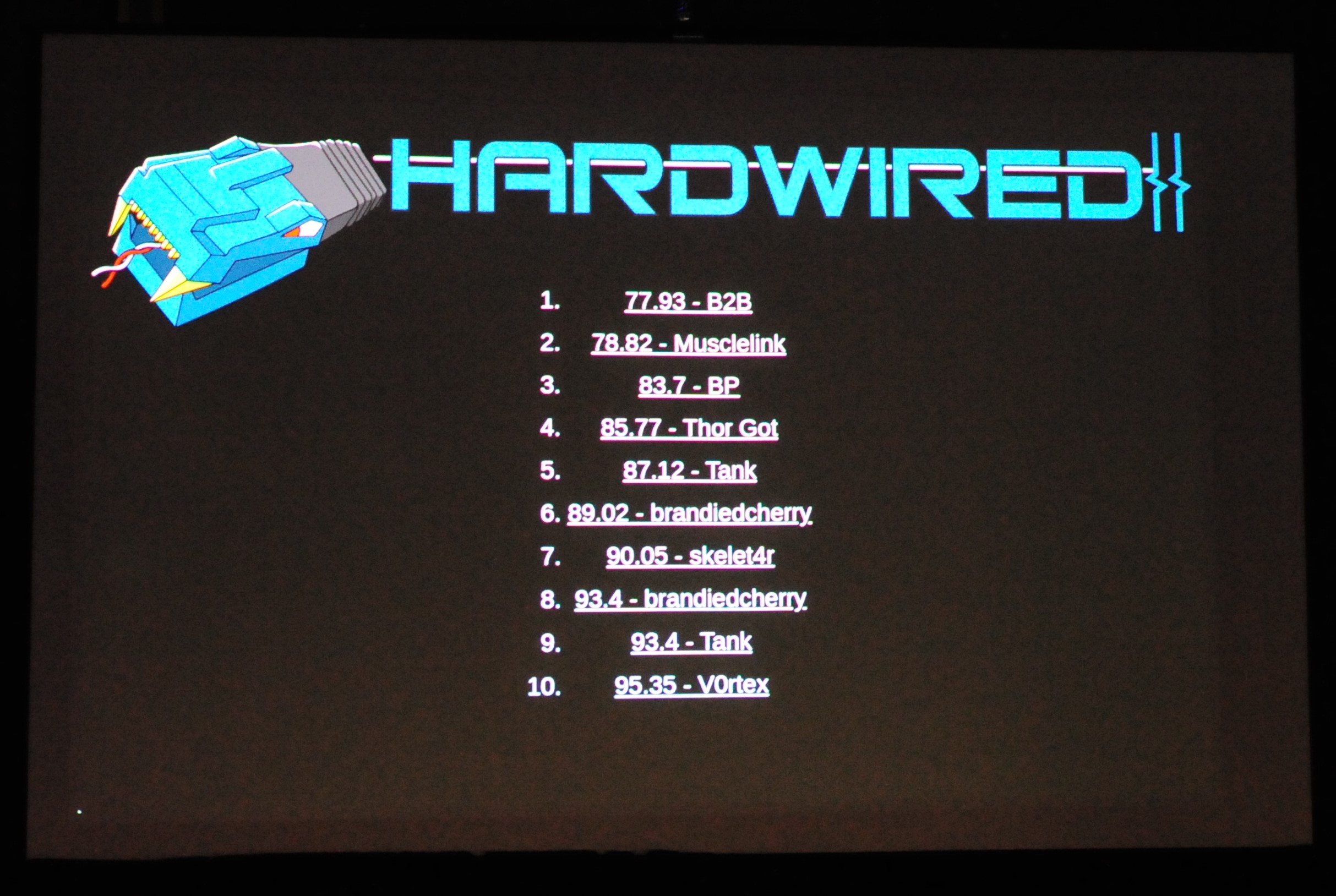 The Packet Hacking Village at DEF CON is a unique arena that provides an invaluable opportunity for individuals of all skill levels to refine their technical prowess as well as acquire new knowledge. It serves as an interactive platform where participants can delve into the intricate aspects of networking and security, practicing and perfecting skills in a dynamic, high-intensity environment. The village promotes a spirit of learning and exploration, making it a fantastic venue for both seasoned professionals looking to sharpen their skills and novices eager to delve into the world of hacking and security.
As a proud sponsor of the Packet Hacking Village, Aries Security is tremendously gratified to see the wealth of knowledge being shared, skills honed, and camaraderie fostered through events such as the Hardwired competition. We are delighted to play a part in this learning-rich environment that celebrates the spirit of technology, ingenuity, and friendly competition. A hearty congratulations once again to all our participants for their exceptional performance and especially to our winners, BP, Musclelink, and B2B, for their remarkable technical proficiency and speed. We eagerly anticipate the continued growth and success of the Packet Hacking Village and Hardwired challenge in the coming years.

Contact Us Today, Defend Better Tomorrow.
Aries Security wants to help you prepare for tomorrows cyber threats. Our experienced and knowledgable staff is here to guide you through the process of setting up your event, building your content or installing your range. Contact us today.