Capture The Packet and USMC: Giving Back

At the end of April, our CEO, Brian Markus, received the below letter after a training event with the United States Marine Corps. We share it here with permission and deep gratitude. Supporting national security through promoting excellence in cybersecurity is part of Aries Security's prime directive, and we are both humbled and thankful for this recognition.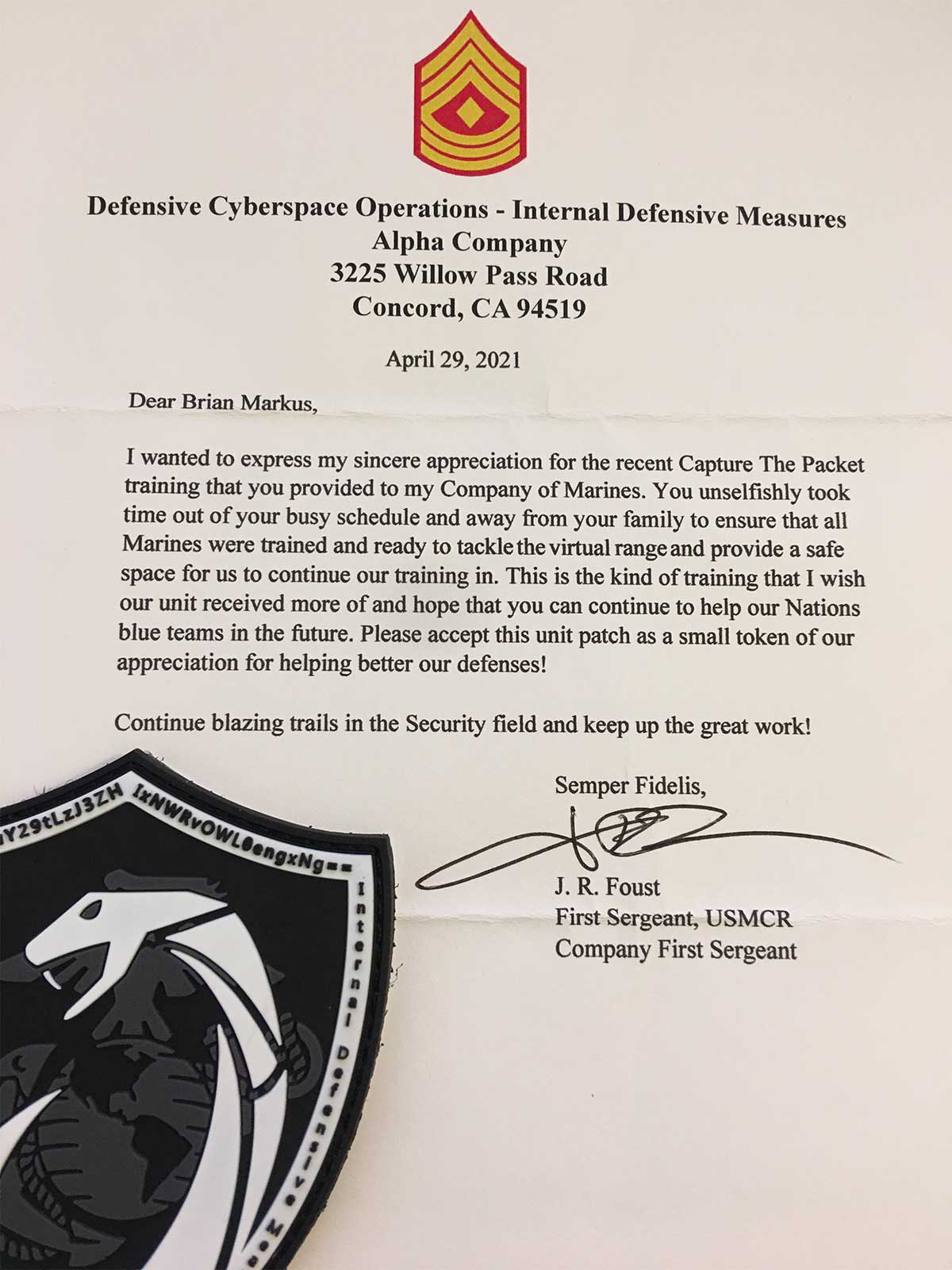 "Dear Brian Markus,
I wanted to express my sincere appreciation for the recent Capture The Packet training that you provided to my Company of Marines. You unselfishly took time out of your busy schedule and away from your family to ensure that all Marines were trained and ready to tackle the virtual range and provide a safe space for us to continue our training in. This is the kind of training that I wish our unit received more of and hope that you can continue to help our Nations blue team in the future. Please accept this unit patch as a small token of our appreciation for helping better our defenses!
Continue blazing trails in the Security field and keep up the great work!
Semper Fidelis,
J.R.Foust
First Sergeant, USMCR
Company First Sergeant"