Aries Security at Hack In The Box 2021
In 2021, for the first time, Aries Security was invited to the United Arab Emirates. Our company was asked to host a village at Hack In The Box CyberWeek to show off two of our training modes: Packet Detective and Packet Inspector. The event was a great success and we could not have asked for a better experience in Dubai and Abu Dhabi.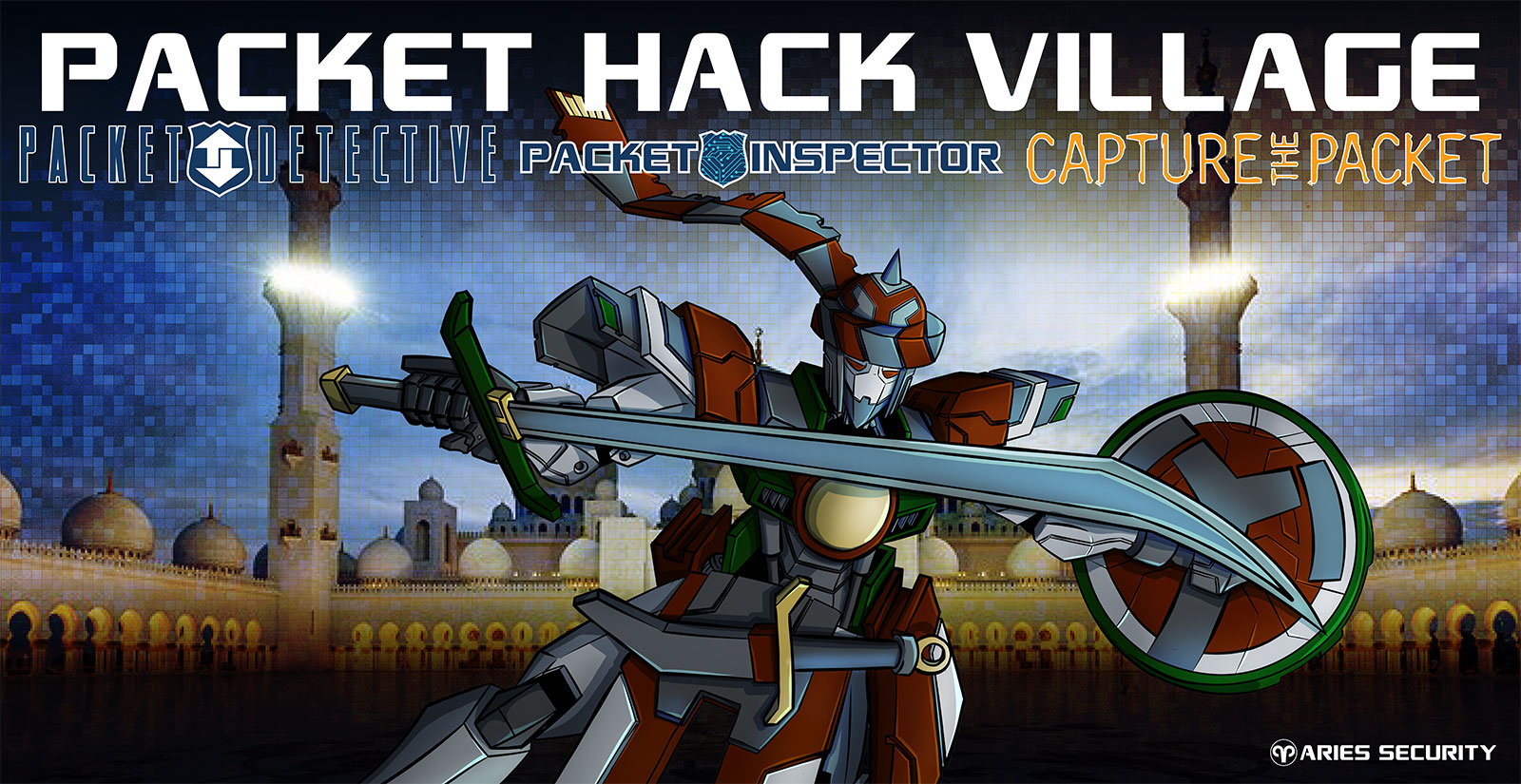 We assembled a small team of employees and long-time volunteers (thank you Preterition, Donds, and Lanrat for all of your hard work). Our village was full for nearly the entire convention: after the first 5 minutes, there were no empty seats for the rest of the event. We welcomed hackers of all ages, genders, and origins to learn from our challenges.
The security and staff at Hack In The Box were a great help to us: thank you to Ollie, Jorn, Flunk, Ronin, and the entire staff. COVID protocols were actively enforced throughout the event; in order to pick up each day's badge, each person had to present both proof of COVID vaccination and a negative COVID test. For the convenience of attendees, testing facilities were available on site.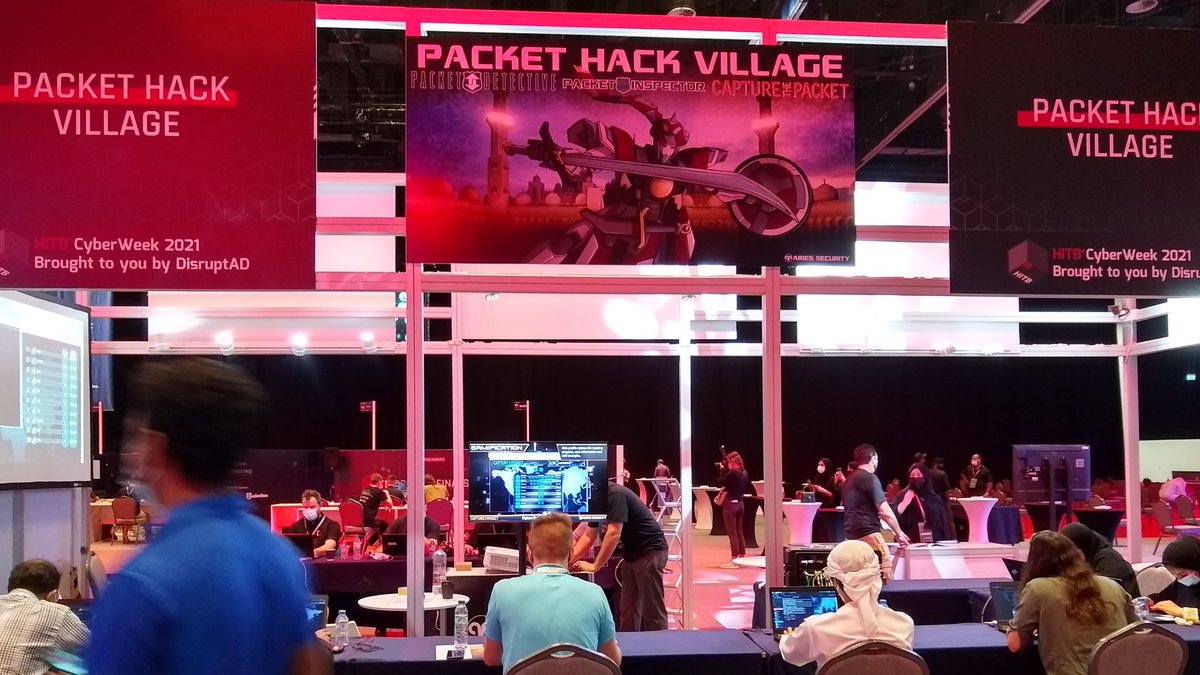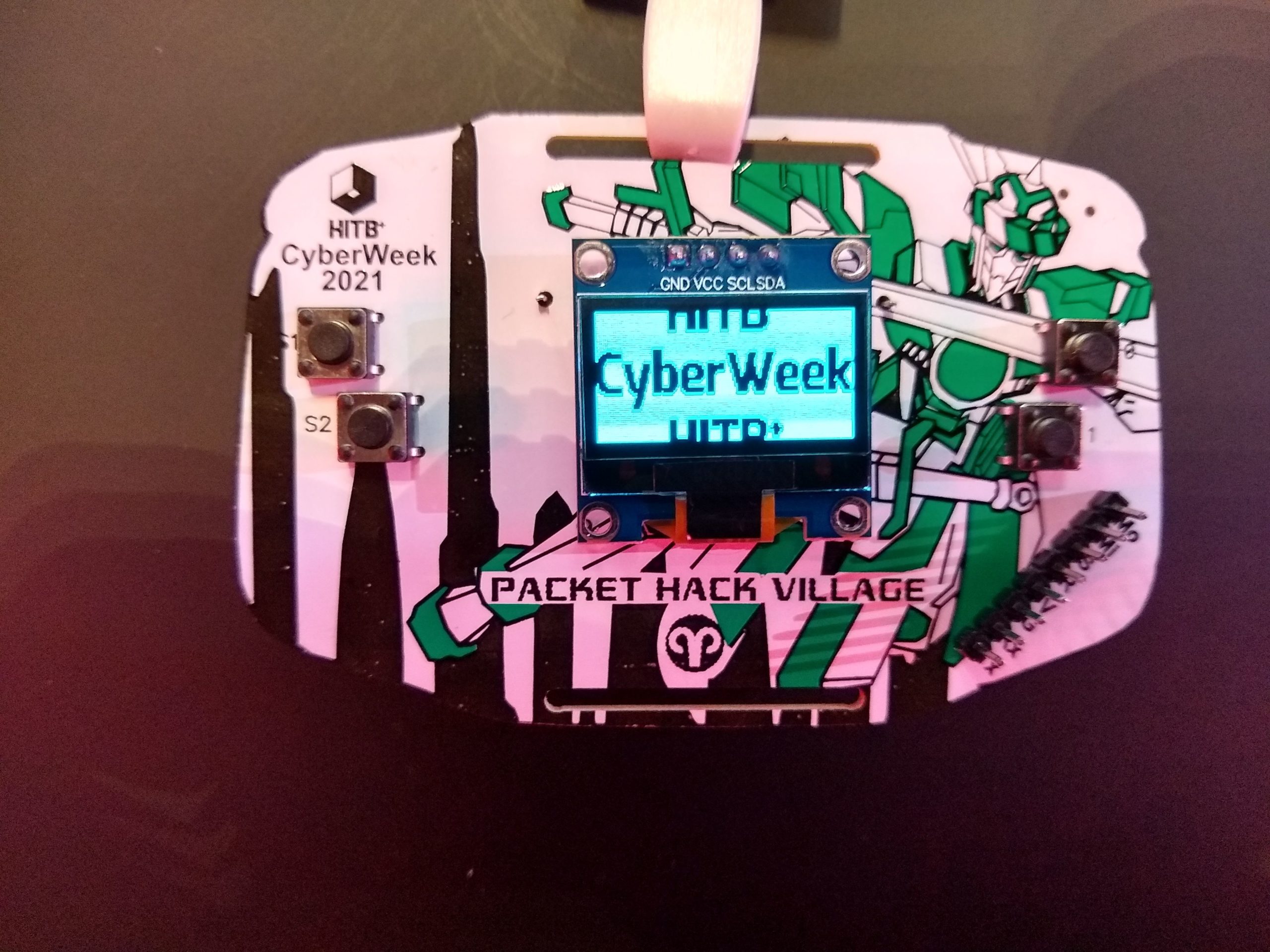 We collaborated with the Badge Village to develop a custom electronic souvenir for attendees. Thank you to Ahbi and Anuuj for all of your help, we could not have done this without you!
Not every attendee received one of these coveted trophies. They were earned as part of a contest that tested the skill and determination of those involved.
To be awarded a Packet Hack Village badge, players had to reach a certain score threshold by playing Packet Inspector and Packet Detective. After that, they had to unlock a specific flag in intermediate rounds to get the code and solve the badge puzzle.
The UAE is a beautiful place. As one of our staff remarked, "the people love the country, and the country seems to love the people." We were fortunate enough to enjoy some tourism while visiting, and everyone we encountered was very welcoming. (We also learned that camel milk ice cream is delicious.)
We are grateful to Hack In The Box CyberWeek for giving us the opportunity to share culture and knowledge, and expand our hacker family. From all of us at Aries Security, thank you for an amazing experience, and we hope to return.
Check out the slideshow below for more pictures from this trip!