A Recap of Capture The Packet at DEF CON
Every year, the Packet Hacking Village at DEF CON attracts attendees from various corners of the world, with a keen interest in cybersecurity. This year, Aries Security, a primary sponsor of the village, once again presented their widely popular Capture The Packet competition, where cybersecurity experts went head-to-head to showcase their skills. The event was a hit among participants and attendees alike, and we're excited to share all the details of the event.
Capture The Packet is Aries Security's flagship product. Using a license of this world-famous cyber range, Aries invites top-tier hackers to participate in a hardcore cybersecurity contest at DEF CON. The competition challenges the best of the best in areas such as network security, cryptography, and forensics.
Before leaping into the high-intensity Capture The Packet, participants can hone their skills with the more beginner-friendly Packet Inspector and the intermediate level Packet Detective games. Packet Inspector provides a welcoming entry point for newcomers to the field, offering a hands-on experience with cybersecurity basics, while Packet Detective takes things up a notch, challenging players to solve more complex problems using already honed skills. These two stages serve as the stepping stones leading up to Capture The Packet, catering to a range of skill sets and ensuring every participant is well prepared for the ultimate challenge.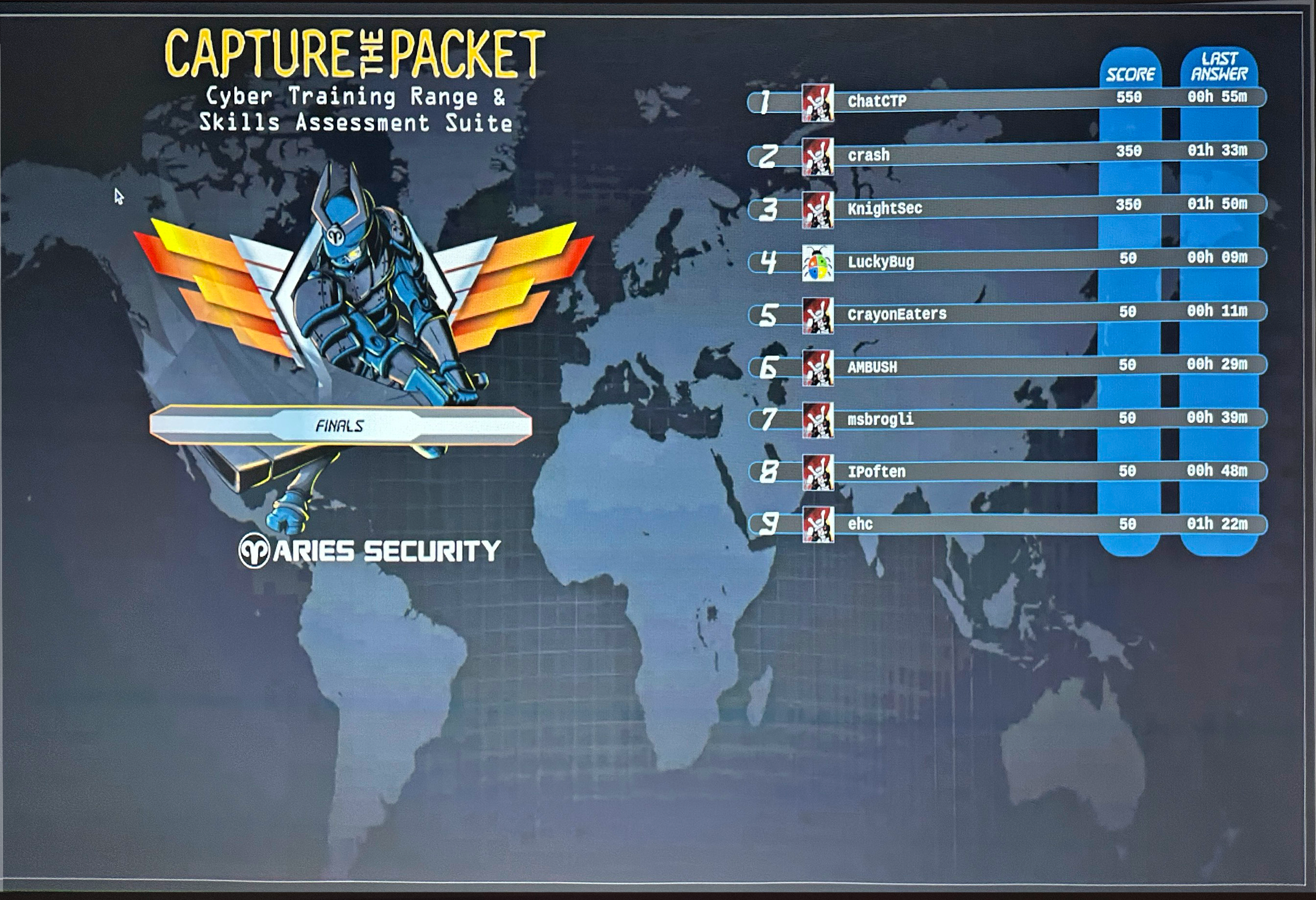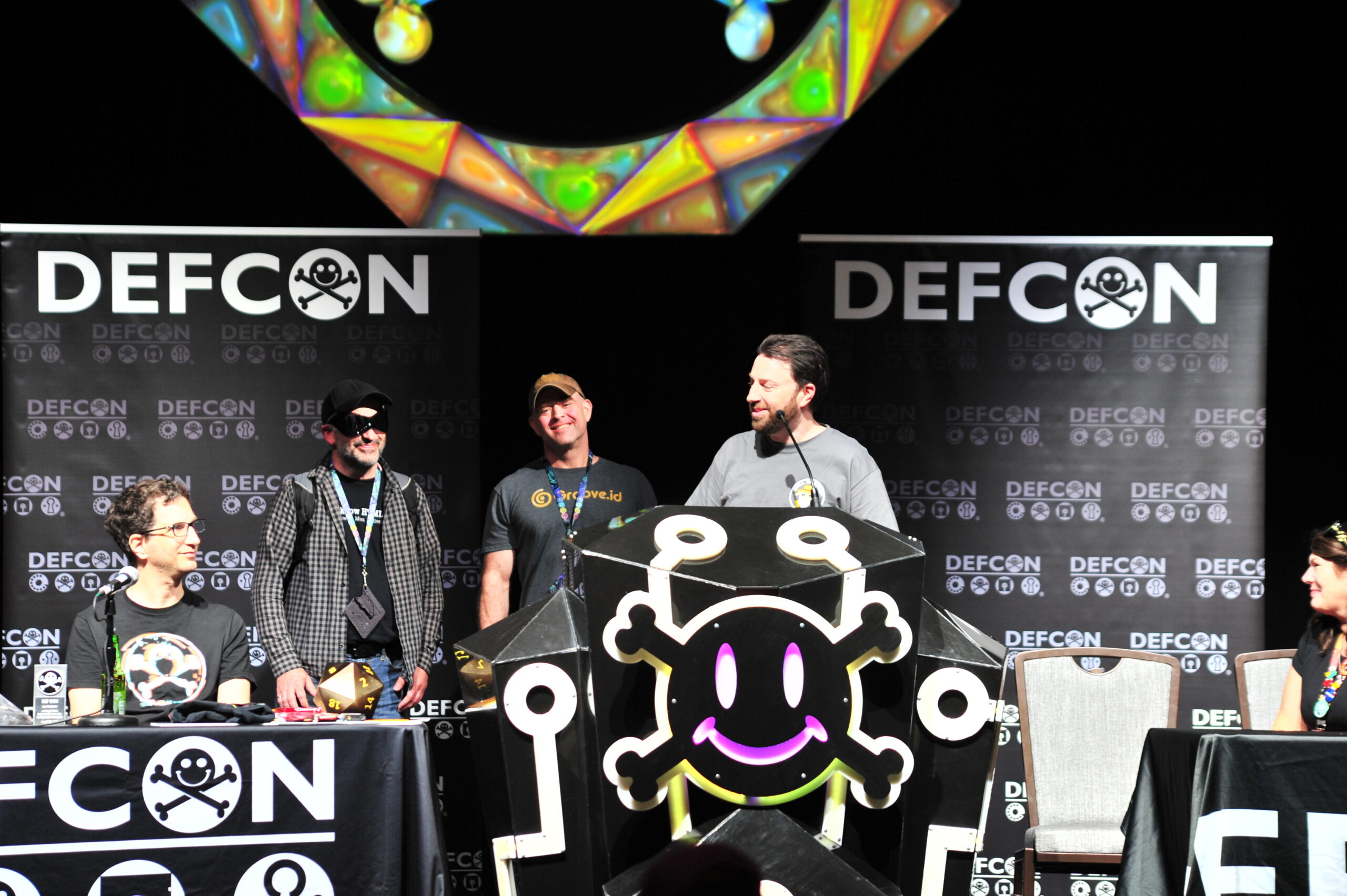 The Capture The Packet event at DEF CON proved to be a huge success, with Aries Security receiving an overwhelmingly positive response from participants and attending enthusiasts. Participation in this year's event was a great success. Every year, Aries brings their most fiendishly difficult challenges to sharpen the community, and only the most hardcore of hackers were able to successfully navigate the cyber gauntlet.
Capture The Packet has been a Black Badge event for over 10 years, and this year was no exception. Our contest was selected once again, and we were thrilled to award our victors this coveted and prestigious prize.
In conclusion, DEF CON's Capture The Packet event was an exciting showcase of cybersecurity skills, collaboration, and knowledge sharing. The competition was fierce, with participants from various cultural and educational backgrounds, coming together for a common goal of testing and enhancing their cybersecurity abilities. It was great to witness how cybersecurity enthusiasts continue to adapt to an ever-changing world, with Aries Security leading the way in providing the platform for such a fantastic event. We eagerly look forward to next year's Capture The Packet event and hope to see even more engagement and knowledge sharing in the years to come!

Contact Us Today, Defend Better Tomorrow.
Aries Security wants to help you prepare for tomorrows cyber threats. Our experienced and knowledgable staff is here to guide you through the process of setting up your event, building your content or installing your range. Contact us today.