Military Feedback: In Their Own Words

As part of our work, Aries Security regularly conducts training sessions for members of the United States armed forces. Our cyber range has the capability to provide specific, tailored training to meet military Joint Qualification Records (JQRs), which define the work roles used across the military similar to the NICE framework.
We recently surveyed a group of trainees across multiple military service branches: Army, Air Force, Navy, Marine Corps, Air National Guard, and Marine Corps Reserve. Here are some of the insights we gained:
4.22 stars
Ease of use as reported by trainees
Trainees Would Recommend Capture The Packet
3.46 stars
Difficulty of challenges, relative to trainee expectations
Trainee Feedback
Our participants provided invaluable feedback on their experience training with Capture The Packet. Restrictions prevent us from providing the names of those who participated to non-DoD personnel, but we are allowed to share these anonymized comments publicly.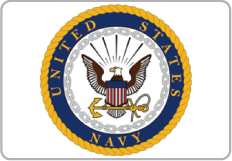 "It's a great exercise to practice your technical skills, test yourself, and learn from other participants."
"Provides training in real-world techniques using a gamified environment. Scoring points in the game is an excellent positive motivator."
"CTP is hands on training that the cyber community desperately needs."
"Capture The Packet follows the CTF format where you need to solve a challenge given the information provided. It trains cyber security professionals by giving them a well defined challenge, which makes them do research on the topic until they have the knowledge to solve it. This encourages self-learning which is a critical skill to have in this field."
"It is one of few tools that is useful to put us out of our comfort zone and learning new tools and techniques. Definitely give it a try and don't be afraid to ask for help and collaborate with other people to learn from each other."
"It is a tough class to go through, but it embodies the old saying of "training how you fight". It challenges even the most seasoned analyst."
"Capture The Packet provides an environment conducive to thinking outside the box and being interdisciplinary in the many tools available to you, and I have learned of the variety of ways to hunt down threats."
"Capture The Packet is exactly the training form factor that Cyber Protection Teams need – the analysts can sit down, capture live traffic, examine it, and answer questions based on what was captured. I'm a huge fan of the CTF format and the "gamification" of training in general, it encourages participants to hone their skills in order to claim that top score for themselves. This is, to my knowledge, the only CTF focused on live network traffic capturing and analysis."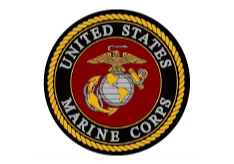 "There are very few training resources that simulate a real environment perfectly. In my opinion the hands on training with Capture The Packet is second to none in the realm of packet analysis training. Not only will it help members of your organization learn, but they will have fun doing so. It is one thing to go over concepts, but the actual 'doing' with a resource like Capture The Packet is exceptionally better."
"Convenient platform for training and evaluation. Very low bar to get started in terms of system setup. Every person starts with identical tools and software."
"This product is a must-have. It comes jam-packed with all of the latest open source tools you could possibly need to get any job done: from network reconnaissance and exploitation to intrusion detection and analysis to forensics and malware analysis."
"We used CTP as a squad and worked through the challenges, utilizing member strengths to increase knowledge of everyone. Had a lot of fun."
"This tool needs to be a part of every DCO's kit. CTP is beneficial to both new and seasoned Cyber Operators."
"Best training I have had period."
"The training is a very realistic approach to gauging and testing your DCO/OCO skills with reported metrics."
"It's a well structured training platform that is scalable and beneficial to all skill levels."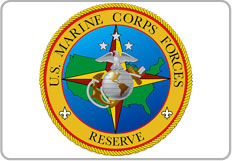 "No set up, responsive tools, and great challenges. Reduces the overhead of setting up/maintaining a training box, so that time can be dedicated to specific training goals. With that said, offers the control and flexibility to build from scratch, if that is what the training objective is."
"Considering most military/government groups operate at a team level I would suggest tackling the CTF setup the same way. Great way to strengthen a team and identify strengths and weaknesses."
"This a great product that has been well designed with multiple exercises. The exercises range in complexity and are great for both OCO and DCO operations."
"Fresh to the field, I was able to start at the beginning and work my way up. I feel as I continue through this, it will directly help me progress in the field. Great resource to have."
"Great learning environment for practical application."
"Very simple way to centralize tools, training material, and supporting infrastructure into a training package that is easy to pick up and work on for all levels."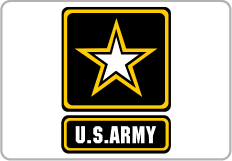 "It has all the functionality that you need to be able to conduct dynamic ranges and training."
"Excellent option for ALL National CPTs/NDTs. System is portable, with support. Easily able to maintain spaces between missions. Not required to obtain time at another facility."
"Very Intuitive, MORE!"
"Software worked well, interface simple and straight forward."
"Great course. Thanks for your patience for this pre-beginner."
"I was very impressed with everything. The software used for the simulator was easy to use and navigate."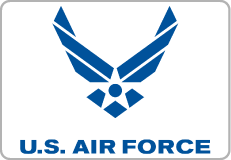 "Solid training in a game style environment. Makes training enjoyable while keeping it competitive."
"The interface is effective for training and a great use of the team's time. The level of difficulty was on point, which was challenging but not too frustrating. The hands on experience was exceptional and beats the hell out of power points and online quizzes."
"Wish ALL the training I received were hands on like this class. I learned more today than I have in 1 year of online training. This is how we should gear all cyber training."
"I recommend this exercise to all military/civilian/contractor personnel!"
"Much better than sitting in a PowerPoint class. Excellent refresher of old skills as well as introduction to new things."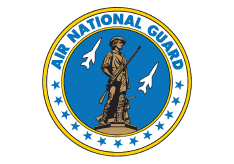 "CTP scenarios are thorough, realistic and challenging. They are an integral part of our training plan to improve operator/analyst proficiency as individuals and a team. Aries Security support is unparalleled as well."
"CTP provides great, personalized training for CPT members. The problem sets range from easy to difficult and really enable your team members to push their knowledge to the limit to better themselves."
"The CTP allows for critical thinking in hunt methodologies without learning a new 'tool'. Resources needed to accomplish the CTP are known to those in Cyber Ops, regardless of branch. Without needing to learn a new tool, learning/training can focus on the concepts."
"This is a good exercise in determining the P in TTP. It gets you thinking about how to locate and extract the data in support of a hunt investigation."

Contact Us Today, Defend Better Tomorrow.
Aries Security wants to help you prepare for tomorrows cyber threats. Our experienced and knowledgable staff is here to guide you through the process of setting up your event, building your content or installing your range. Contact us today.